Intercultural Education
📘 Read our flyer: CLICK HERE
🚌 Activities: One afternoon and one full-day excursion.
🏫 Available in: Karditsa
❓ Questions? Contact us dirictly

DESCRIPTION
Multicultural and Intercultural education has been in the center of discussion for quite some time now as the ethnic, social and religious groups of Europe's community are becoming more and more diverse. The goal of this programme is to overcoming passive coexistence of different cultural groups in the context of a classroom and achieve their successful integration in the learning environment. Nevertheless, it is very important to keep the unique character of each culture alive, giving vital space to all ethnicities to avoid extinction.
The topic is of crucial importance especially nowadays, that the world is constantly changing and we have to keep up to a global and diverse reality. The importance of this educational programme may begin from the narrow environment of schools, but in reality, it stands for much more that just that.
TARGET-GROUPS
Educators
School principals & directors (primary & secondary schools)
Teachers (primary & secondary schools)
Teachers working in Vocational Training Schools or Institutes.
Educational Advisors
Adult education staff
Higher education staff
NGOs staff
Policy makers
Public Servants
MAIN AIM
To improve educators' sensitivity to cultural awareness and competency.
BENEFITS FOR THE PARTICIPANTS: SKILLS AND COMPETENCES ACHIEVED
By the end of the course, participants will be able to:
cope with cultural differences in the classroom
help learners from different background to be integrated in the classroom environment
know how to teach people with different first languages
implement the best policies in their classroom
help learners with multilateral language acquisition
help learners feel proud about their cultural background
understand the concept of intercultural communication.
METHODOLOGY

The course uses participatory approaches as much as possible. A variety of methodologies will be used, including lecture/presentation, discussions, group work, questions and answers, demonstrations, examples of good practice, case studies, and practical sessions (hands-on practice).
Participants will be given a hard copy of the material presented during the course.
Each participant will be assessed throughout the course.
WHY TRAIN WITH US
We are an innovative, flexible and creative training center with the passion to help out learners reach the best of their best potential. We have a proven track of success in all kinds of seminars and trainings.
DETAILED PROGRAMME (DAY BY DAY)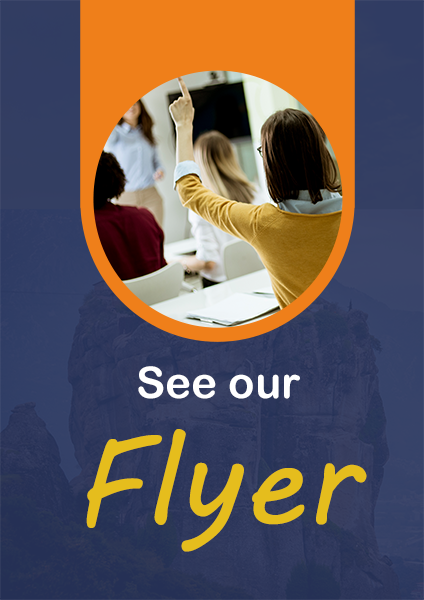 Sunday Welcome
-Walking City Tour
-Welcoming dinner
Monday Introduction
Morning:
-Ice-breaking activities
-Introduction to the course
-What is Intercultural Communication
-Cultural Awareness
Afternoon:
-Dealing with different Cultures
-Current situation in Europe
-Discussion
Tuesday
Morning:
-Cultural Diversity in the Classroom
-The Multilingual Classroom
Afternoon:
-Intercultural Education and Multicultural Education
-Learning models
-Discussion
Wednesday
Morning:

-Early intervention & early childhood educational programmes
-First and Second language acquisition
Afternoon:
-Learning outside the school
-The importance of the social environment & the family
-Discussion
Thursday
Morning:
-Anti-discrimination policies and laws
-Dealing with conflicts in the classroom & how to avoid them
Afternoon:
-Bullying & racism incidents in the classroom
-Celebrating diversity
-Discussion
Friday
Morning:
-Overall Summary
-Group Project
Afternoon:
-Presentations and Evaluation
-Cultural Evening
Closing ceremony
-Handing over certificates
-Farewell dinner
Rate & review
Reviews only come from verified course participants via the European Commission's Mobility Tool+. If you participated in this course, use the Mobility Tool+ to submit a review. If the course is not listed in the Mobility Tool+ yet, please provide to your project coordinator the following course ID: 172354.

There are no reviews for this course.
Organiser
E-SCHOOL EDUCATIONAL GROUP
Contact the course provider here or by using the additional contact details provided (e.g. website)
Support materials
Need some help and/or additional information? Check out the Support materials page!